I sell Virtual Reality solutions of my company Augmented Pixels since 2011.
For the last 2 years we have participated in exhibitions on three continents – North America (the United States), Europe (the Great Britain) and Asia/Middle East (the UAE, Turkey)
As I represent the company at the booth, and communicate directly with people, first feedback about our products comes directly to me.
It is a lot of fun to observe how unexpected obstacles sometimes arise on the way of new technologies due to gender differences and religious traditions of people.
Most often I have faced the following two:
1. Women and make-up

I got the first signal that there could be an issue two years ago, when during my dinner with one of the customers in San Francisco I offered a group of celebrating women a chance to try out virtual reality headset that I had with me.
You can imagine my surprise when only one out of ten agreed!!!!
None of them told me the real reason at that time! They all said that it was unhygienic. =)
Two months later, one of my friends revealed a terrible secret to me. If a woman made her makeup to visit an official event or a club, she will never, for whatever reason, put VR goggles on not to ruin her make-up!!!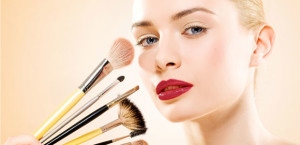 I wonder how can the makeup industry industry solve this problem? =)
I'm sure it is a great subject for a serious scientific research!
2. Religious clothing

I have a lot of Muslim friends and in private meetings they all gladly wore virtual reality glasses to try our solutions.
Last year we decided to make an exhibition in Dubai (UAE) and Istanbul (Turkey).
It turned out that during "business time" Muslim men are often reluctant to spend time in order to test virtual reality headset. Why? Simple explanation to this fact comes from the necessity to first remove their headwear and then put it back (this requires a lot of time and is not very convenient).
Certainly these barriers should not be regarded as unsolvable problems.
I am more than sure that in 5-10 years the engineers will find a way to display the contactless virtual reality and then these and many other barriers (e.g. the fear of bacteria) will be eliminated.
The ability of culture and traditions to adapt to omnipresent technological innovation should not be ignored as well.
Best regards,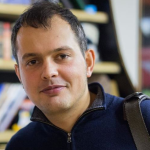 v @ vactivity.com
---
If you like this article, please subscribe to my monthly newsletter: